Hot and Mean presents: Bailey and Kagney testing out dildos on themselves
Scene Title: Sex Shop Masturbation
Storyline: Kagney is a very busy, yet shy business woman that has never really masturbated before.She decides it is time to go out and buy a vibrator.She enters the sex shop and is surrounded by toys and feels intimidated by them. She doesn't even know where to start so she asks the counter girl for help. Seeing how she doesn't know much on the subject. The sales girl is more than happy to try out every possible vibrators that best fit her tiny pussy and makes sure she leaves as one happy customer.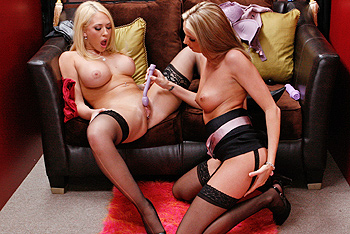 HD Video Trailer
What people are saying about: Kagney Linn Karter and A.J. Bailey - Sex Shop Masturbation hotandmean scene
Comment #1
captkirk, you're a fucking retard who shoulda been aborted. Who the fuck gives a shit about whether or not a really hot big titted bitch can act in a fucking porn? YOU'RE A RETARD!!!!!!!!! KILL YOURSELF!!!!!!!!!
Comment #2
Kagney is always a delight & this is the first time I've ever seen her with another woman in a lesbian scene. Everything else has been either the standard b/g or b/g/g. So this was a nice change of pace & Kagney shows that she works very well with the ladies & this scene was very very nice! I'm so glad Brazzers decided to finally throw a bone to the lesbian lovers the past couple of months! Keep it up guys! And bring Kagney back as often as you can!
Comment #3
the big titted bitch can't act but this "conservative" cunt is FINE
Comment #4
Wow, what a hot lesbian scene. Please do more lesbian scenes and please bring the girl who plays the sales clerk back as she's a fox! What's her name?
Comment #5
Yes, very HOT! Facesitting pls. Lots of slurpy pussy munchin' pls.
Picture Gallery